Quality Assurance & Quality Control
CATE goal is to provide to our customers battery with the best performance and quality. In order to achieve that, we integrate the SPC, the TQM and 6S scientific quality control methods in our production process.
CATE is also certified with ISO9001, ISO14001, OHSAS18001, TLC
Our Quality Control department consists of well-trained and experienced staff working constantly to improve the quality of our battery. In order to achieve that, BSB makes daily inspection of all the battery, with collection and rigorous analysis of the data.
Reference Standard
JIS C 8702
IEC 60896-2
BS 6290-Part4
ANSI/ASQ Z1.4-2003
GB/T6457.1-1992
GB/T8451.1-1996
GB2828.1-2003
ANSI/T1E-330
In-process Quality Control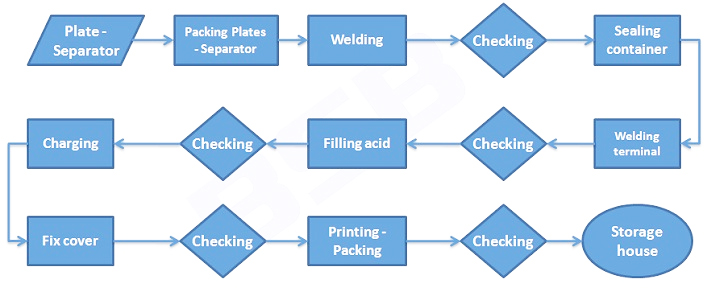 QA Test Center
Our QA test center inspects all raw materials and each battery is going through battery life test and safety performance test.